Our products are made from retired white oak whiskey and bourbon barrels
We would like to be your source for all rain barrels and barrel products. Aunt Molly's Barrel Products has been making rain barrels and barrel furniture since 2000. While some of our products have changed, our mission has not. We strive to bring you quality products at low prices!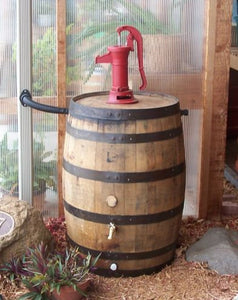 Aunt Molly with her Rain Barrel, she had the right idea, we just improved on it a little.
View our Rain Barrels